IRS tax lawyers can help should a hacker get to your tax information
Mon, 6/22/2015 - 10:53 am
Over the past month we've all learned one important truth. And that truth is, that no matter who you are, nobody is safe from a potential hacker, not even the IRS. Last month criminal hackers were able to get into the IRS's website, gaining access to nearly 100,000 tax accounts. It has also been reported that another 100,000 attempts were made, but were thwarted before a second attempt could happen.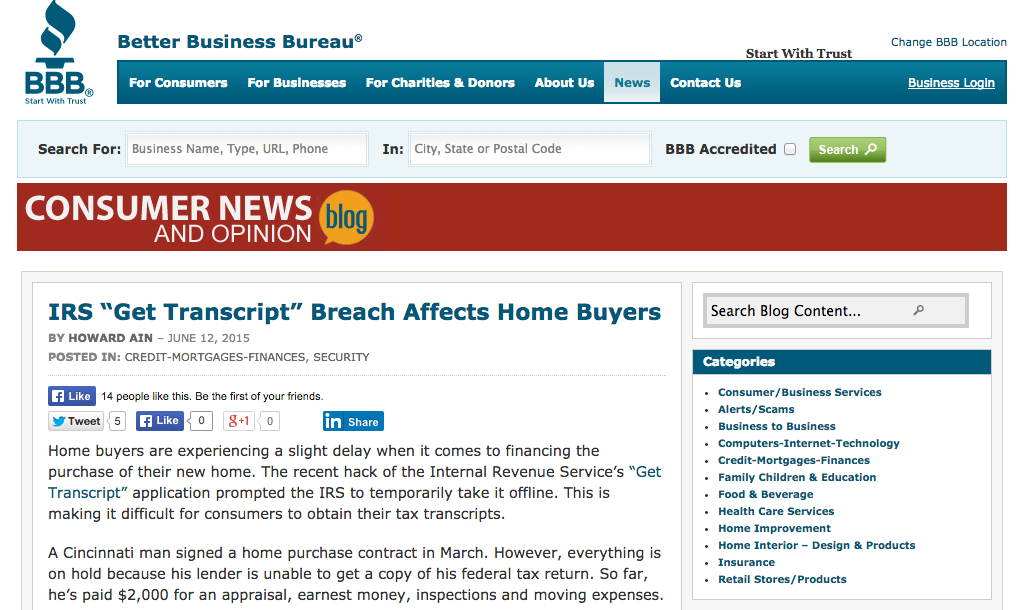 "The IRS historically has been very security, it has to be by virtue of the data it collects. But it just goes to show that even the most secure system can be attacked," said Larry Ponemon of the Ponemon Institute, a data security research group.
The breach came by way of the "Get Transcript" application, which allows payers to see any transactions on their tax accounts. Last year the "Get Transcript" application was used to securely retrieve line-by-line tax return information for nearly 23 million users. The information that the hackers were able to steal was Social Security, date of birth and street address specifics, causing the IRS to temporarily shut own the application.
"The matter is under review by the Treasury Inspector General for Tax Administration as well as the IRS' Criminal Investigation unit, and the 'Get Transcript' application has been shut down temporarily," the IRS said.
If any good news could come from the story, it can be found in the fact that the system that processed tax return information was not affected in any way. With a breach such as the one the IRS has suffered, making sure you stay alert to any irregularities you might suspect about your financial information is highly suggested. As an attempt to appease the public, the IRS provided the violated users of the application free credit monitoring services.
If you've ever been involved in any sort of security breach or identity theft, you know the damage it can do to your credit and your standing with the IRS.  In some cases you may need to reach out to IRS lawyers or an IRS tax attorney. IRS tax attorneys can help you manage the best ways to stay in good standing with the IRS and also save you money by establishing a lower payment plan.
Source: IRS hacked, 1000,000 tax accounts breached – May 26,  2015 – USA Today