Tax Help from an IRS Lawyer
Tax trouble: While it might sound embarrassing to some, there truly are a significant number of ways that one can find themselves in a dire tax-related situation. For many individuals, tax time is literally as simple as filling out the 1040EZ form, sending it off, and waiting for the tax return check to arrive. For others, however, it can be a little bit more challenging, to say the least.
Some of the top reasons that some individuals get into trouble with their taxes can be boiled down to the following: medical bills and related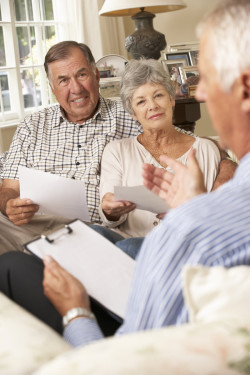 issues, job loss, and pure error. These people can find clarity by speaking with an IRS tax lawyer as soon as possible. Furthermore, IRS tax experts understand all of the specifics of tax law, and they know what to do with any specific problems that you may be having. Things like moving to a different area and/or forgetting to file your taxes, finding a new job, or a move may have affected your tax return. IRS lawyers have generally seen it all, and will know exactly what forms you need to file. The IRS lawyers are not only experts at understanding the tax law, but they also understand your specific situation and can work with you directly.
The thing that differentiates IRS tax lawyers in general is their pure ability and experience when it comes to the complicated tax law. These professionals deal with it each and every day and will not only take your specific situation seriously, can also help you get caught up, cleared, and free from worrying phone calls or nasty letters from the IRS. At the end of the day, the tax professionals who have a profound understanding of the law not only know the best option for you, but they also know the entire set of options and can help to guide you through the chaotic maze that is the present day tax code. If it wasn't for the professionals in tax law, you could be up a creek without a paddle. But because these professionals have the background, training, and experience, you will be in good hands and won't have to worry at all.
When it's all said and done, you are the only one who can start the process of cleaning up your tax history and finances in general. Regardless of the reasons for which you need help, the IRS tax associates are always the best option to help you out. They have the answers, the experience, and the connections, and they are happy to answer your questions. If you want to know what options you have to get your tax history back in order and up to date, call a tax lawyer today.
Latest posts by Tax Tiger (see all)