Tax Attorney in Sacramento Can Help Prevent Tax Evasion
With the current economic status of our country, it is more important than ever for business owners and property owners to stay alert and informed when it comes to taxes. Tax evasion is a serious accusation, and a tax attorney in Sacramento can help you if this issue comes up. Whether tax evasion is truly an issue or a just a simple mistake somewhere along the line, it is important to have proper assistance and proper representation if you find yourself in a tricky situation.
Failure to File Taxes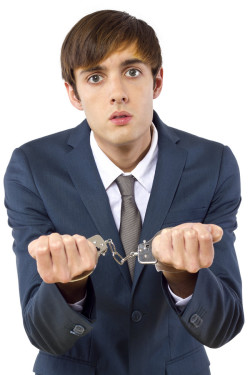 Tax evasion can be boiled down to one thing: failing to file a tax form. This is a form of tax fraud, and there are some pretty hefty penalties that can come with this crime. Even if your earnings are very low that year, you are still required to file your taxes. Deductions and credits do not exempt you from filing.
Other Fraud Practices

While you may succeeded in filing your taxes on time, you can still get in trouble if you file with an invalid social security number or if you lie on any part of your tax forms. Tax evasion stems further than just not filing; you must do the process correctly and accurately, as well. A tax attorney in Sacramento, CA can help ensure that you are completing the process fully and properly so you can avoid trouble later on.
Unknowing Tax Evasion

On occasion, there is the possibility that you participated in tax evasion without even knowing it. If you have hired somebody else to complete your taxes for you, they could participate in tax evasion on behalf of you without your knowledge. Unfortunately, you are the one who is going to get in trouble for it. The IRS expects that you will review your tax return each year and that you will verify the information presented. If you have not reviewed the information, you really do not know what is being submitted, so always practice vigilance.
An experienced tax lawyer in Sacramento knows exactly what to do when tax evasion or late tax filing presents itself. This is more common of a situation than you might think, and there are a number of Sacramento tax attorney offices that specialize in this type of work. A successful track record is important, and this will help minimize any tax amounts and fees that creep up. Also, this will help you preserve your business or property after you have dealt with this issue.
Latest posts by Tax Tiger (see all)