Tax preparers make mistakes, get a Denver tax attorney very soon.
The one thing that you're never going to want to forget, is that we are all human. And as invincible as we sometimes we believe we are, the simple fact is, is that we all make mistakes. Yes, we ALL make them, even tax preparers. The problem with that, is  when a tax preparer misses something, it literally cost you!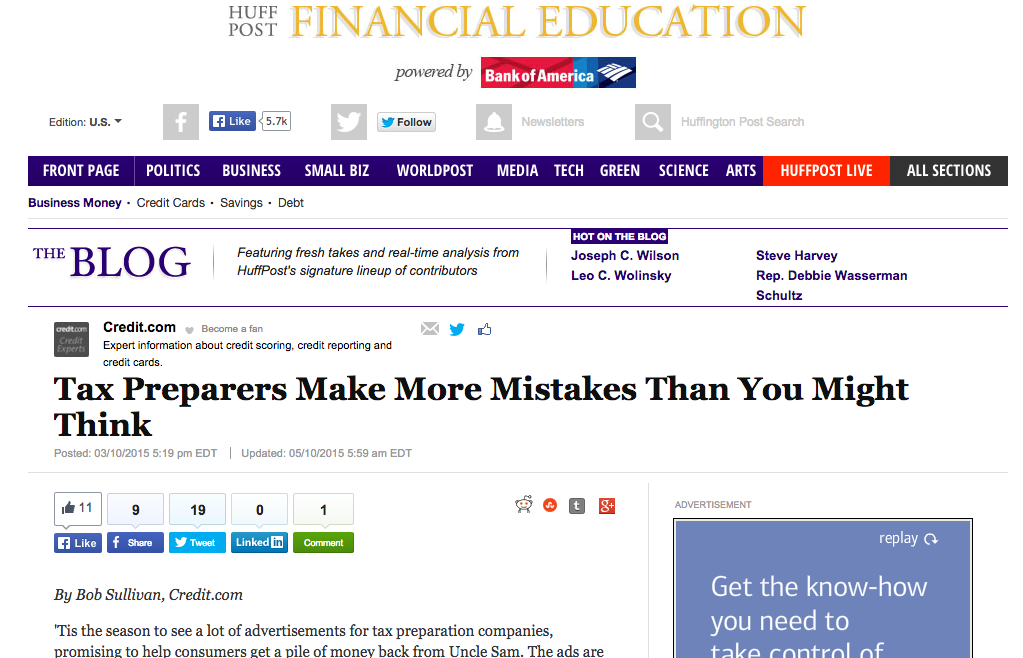 Last year Congress sent "secret shoppers" out into different tax preparation firms and found out a few interesting things. The number that might perk your ears up the most is that only 11 percent of the preparers did their jobs correctly! The mistakes were all over the board and ranged anywhere from $52 less to $3,718 more than the payer was entitled to. Now, that may sound like good news, if you get more money than you deserve, but that could also cause you huge problems in the future, as you may have to pay it back.
"Anyone can hang out a shingle as a tax return preparer, with no knowledge, no skill and no experience required," lamented Taxpayer Advocate Nina Olson in congressional testimony on the issue during last year's tax season. And by the looks of that 11 percent "correctness" rate, it looks like a lot of folks did just that. In fact, a study done between 2006 and 2009 showed that tax prepares had a higher estimated percentage of errors (60%) than taxpayers that just went ahead and did it themselves (50%).
With numbers like these, where do we turn? "This tax season in particular is gearing up to be the most complicated in decades," said Elise Blasingame, director of community education for Georgia Watch, an advocacy group. "We will likely see more predatory and uninformed preparers than usual provide incorrect information this tax season as a result."
If you've found yourself on the unfortunate end of being in tax trouble because of ill-prepared tax preparers, you may want to consider reaching out to a Denver tax attorney. Having a Denver tax layer will help you make sure you're in the IRS's good graces and keep you out of any possible future tax nightmares.
Source: Tax Preparers Make More Mistakes Than You Might Think – March 10, 2015 – Huffington Post